Who's Afraid of Technology? Not These Seniors!
Meet three older Malaysians busy leaving ageist naysayers in the dust with their tech knowledge and skills.
By Raajeish Taalver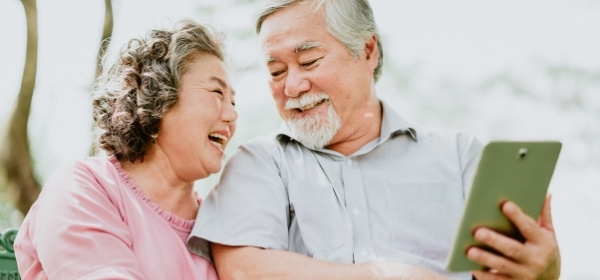 Who says seniors can't be tech-savvy?
There's no age limit for learning about and using computers, smartphones, even apps. Amazing Seniors meets three tech-savvy individuals between their 60s to 80s who believe it's essential to keep up with the times. Although from diverse backgrounds, a common thread is that technology has helped them be more efficient, communicate more effectively, and increase their sense of achievement.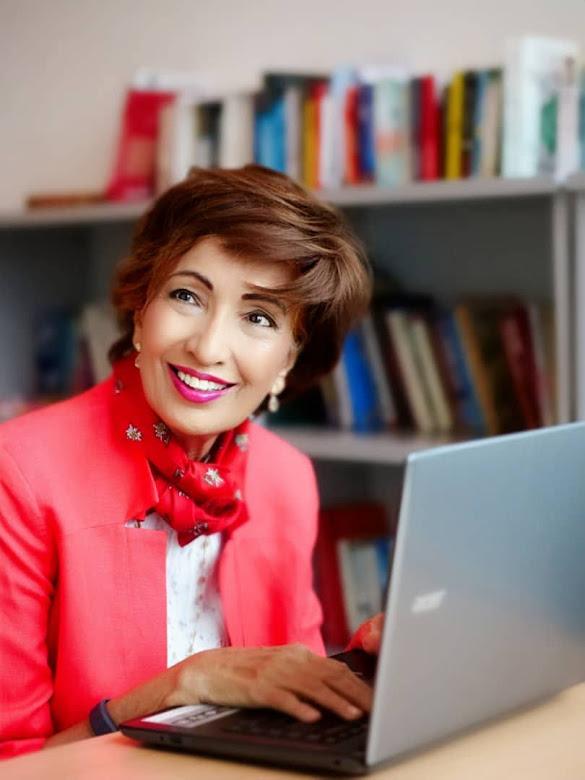 Mrs J thrives on keeping up with the times, even at the age of 81. (Mrs Jagjeet Singh pic)
"IF I CAN DO IT, SO CAN ANYONE."
Mrs Jagjeet Singh, aka 'Mrs J', 81, wears many hats. She's a counsellor, public speaker, author and healthy lifestyle advocate. She thrives on keeping up with the times and has embraced technology with admirable enthusiasm.
Many people say they're impressed by my grasp of technology for my age, though I don't see it as a big deal. Technology enables me to connect, interact, and communicate with friends and family and my work. I sometimes wonder how we lived before all this. Where would we be without Google! Much of what I do online relate to my lifestyle. However, I believe my positive attitude and thirst for knowledge have helped me be more productive and efficient. As a result, I save time, achieve more and accomplish more. Since the first restrictions last year, I've moved many of my activities online. So I'm used to meeting applications like Zoom, Google Meet and Microsoft Teams. I'm on Zoom at least once a day for my classes, talks and meetings, including my weekly dance classes! I'm now converting my book 'My 7 Secrets to Staying Young' into an e-book with Smashwords, a free platform for self-publishing. I learned the programme through research and online talks. I find e-publishing fascinating, and I've now invested in an e-bookstore, too. I recently completed my first e-book called '6 Steps to Supercharge Your Battery', and I'm working on my second and third books. So the online domain is exciting! It's essential to stay connected as we age. I know that fear and lack of interest keep some of my peers from learning, and that's understandable. Some seniors find it hard to understand technology because they don't want others to know they lack the knowledge. However, if I can do it, so can anyone. So don't be afraid to ask for help. People are always willing to help.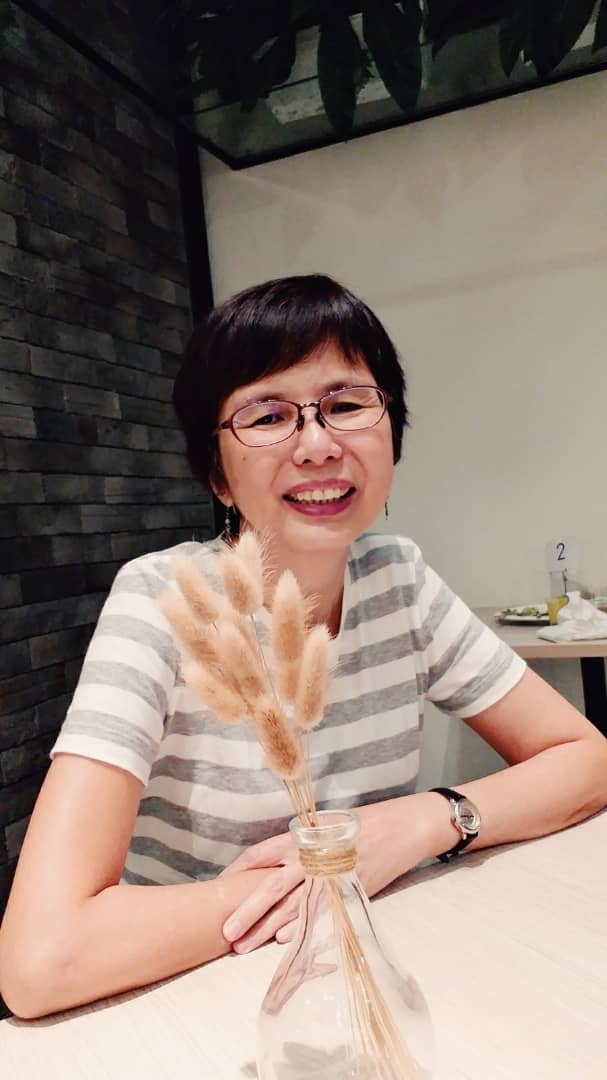 Kin is proud of her self-reliant nature and enjoys helping her peers understand tech better. (Teong Seow Kin pic)
"I CONFESS I HAVE TOO MANY E-WALLETS."
Although Teong Seow Kin has embraced technology primarily through work, it's also a big part of the 61-year-old's personal life. The Big Four accounting firm research analyst is proud of her self-reliant nature and enjoys helping her peers understand tech better.
Technology isn't tricky to me because I have the inclination. On a scale of one to 10, I think I'm an eight or nine! I learn easily. If I don't know something, I take the initiative to find out. Some time back, I learned to create simple, template-ready websites. Of course, that's just what they are – simple. These have back-end tools that help you add whatever you want in a few easy steps. Having the disposition is a blessing at work. For example, I was once involved in setting up a management system. While the techies handled the technical aspects, I provided the system's input. As a result, I'm proud to have trained the staff on using features like its digital library. I do all my payments and banking online. And I confess I have too many e-wallets that I use for food and shopping! I have my niece to thank for introducing me to cashless payments and to a new world of discounts and cash-backs. I hardly carry cash anymore – if there's anything I can pay with an e-wallet, I whip out my phone. A big thing for me about living through new norms is adapting to change. For example, after recently buying a new phone online, I learned how to transfer the data from my old phone to the new one by watching YouTube videos. That's a far cry from the days of walking into a mobile shop, picking out what you want, and letting the guy behind the counter sort out the necessary. In that sense, I'm more confident with technology. I've helped friends with their tax filing and taught peers how to use and download the MySejahtera and online banking apps. Give tech a try. It's okay if you make a mistake because you learn from your mistakes. So what's the worst that can happen? For things that are a little more complicated, like online banking, get someone to help you. Curious about Zoom? Try it out with someone you know.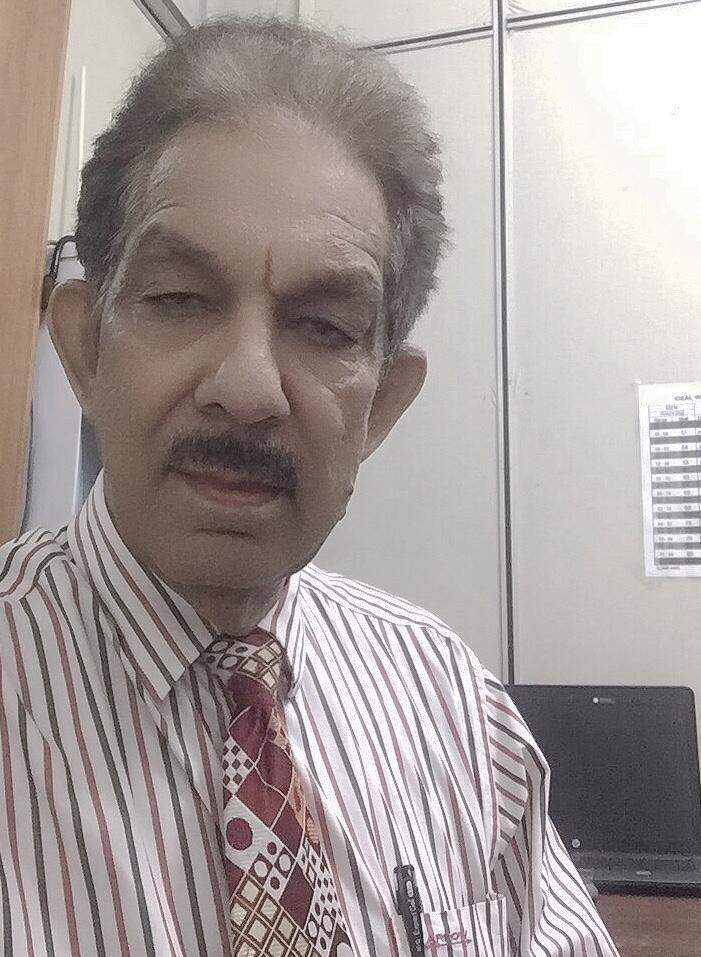 Diljeet was in his 50s when he taught himself programming.
"THE INTERNET OPENED NEW POSSIBILITIES TO ME."
The "arrival" of the Internet in the mid-1990s introduced Dr Diljeet Kumar Bhanot, 72, to the exciting world of websites and software. Keen on setting up his own web presence, the private general practitioner taught himself programming.
Why are digital skills critical for older persons? For me, the answer comes down to motivation. When I bought my first desktop PC in the early 1990s, it was equipped with a piddly 52-megabyte hard drive. Friends who also owned these early PCs were enthused I had a "powerful" machine. I was a hero to them! I was in my 50s and curious about how web pages were created, so I taught myself HTML (HyperText Markup Language) and JavaScript. My first page was a simple one, and I started a few others just for fun. A little later, I came up with a free online Malay-English dictionary because I couldn't find a good web version. "Dr Bhanot's Malay-English Cyber Dictionary" was somewhat a commercial success, too. I sold a few to people who wanted it in CD format. I've authored several websites since, and it's often joked that I end up creating a website for every organisation I am involved with! They include a website for the Selangor chapter of the Malaysian Medical Association, where I've been chairman, vice-chairman, secretary and auditor. I've also contributed my skills to my congregation, setting up a web presence for a temple organisation and an interactive e-magazine for another. A few years ago, and also out of personal interest, I taught myself accounting. I kept my own accounts while managing my own clinic. I knew nothing about accounting initially, so I got an accounting book and some accountant friends to teach me. Naturally, as a doctor, health means everything, whether physical or mentally. I recalled former Prime Minister Tun Dr Mahathir Mohamad's words at an event some years ago. He said it's important to find something to do as you age. If you have nothing to do, start an argument with someone, and that will keep your mind active! With that in mind, I constantly stay busy and active. Otherwise, I'd start to feel depressed. The key is to not be afraid of technology. Try out anything. It may be a little challenging in the beginning, but it gets easier. I find coding mentally stimulating. Writing a code and seeing the end result I want on a page is utterly satisfying.