Lily Fu: A Loud Voice for Seniors
Don't tell Lily Fu she's too old to do something because she believes there's no such thing. At 72, the gerontologist, social activist and founder of community platform SeniorsAloud believes that older adults can and should acquire new skills or undertake new experiences to stay healthy and active.
By Raajeish Taalver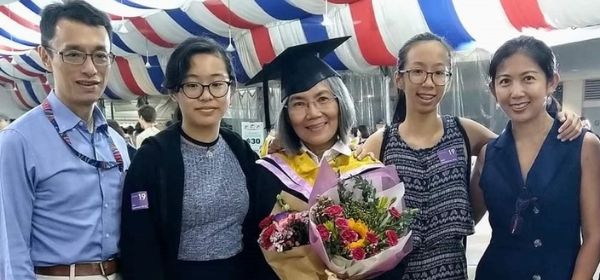 Lily obtained a master's degree in Applied Gerontology at age 70.
You're a social activist for older adults, a voice against ageism, a voracious blogger, obtained a master's degree in your 70s, and now a filmmaker. So what's the next big thing for Lily Fu?
Hopefully, a second (yet-to-named) film, a community book project called 'Those Were the Days', and a permanent learning centre called SilverClicks. On the second film: We had adequate footage for two documentaries when we filmed Meniti Senja. I had spent three months getting to know and interviewing several homeless people to understand their problems and thought it would be a waste not to utilise the extra footage. If this project goes ahead, we'll probably start working on it in July. On 'Those Were the Days': Most memoirs or autobiographies talk about individual experiences. But what about a collection of our fondest memories? The book will feature stories and visuals from the 1950s, '60s and '70s from our Baby Boomer members, and this will be their chance to become first-time authors, share their memories, and leave a legacy for their kin. The images will feature everything vintage – today's generation might not know an old typewriter or a dial-up phone. And because I had experience as an Alzheimer's caregiver when I took care of my late mum for 10 years, I hope caregivers use the book's images to help Alzheimer's patients. Like music, vintage images are often used as a therapy by caregivers as conversation and memory triggers. On SilverClicks: As conversations swirl around 5G technology, many seniors out there haven't even mastered 3G. Some organisations help with training seniors, but they're mostly one-off programmes. SilverClicks aims to be a permanent and sustainable centre where seniors can pick up a range of digital skills anytime – whether it's Microsoft Office, social media marketing, or just learning how to make a fun video on their smartphone.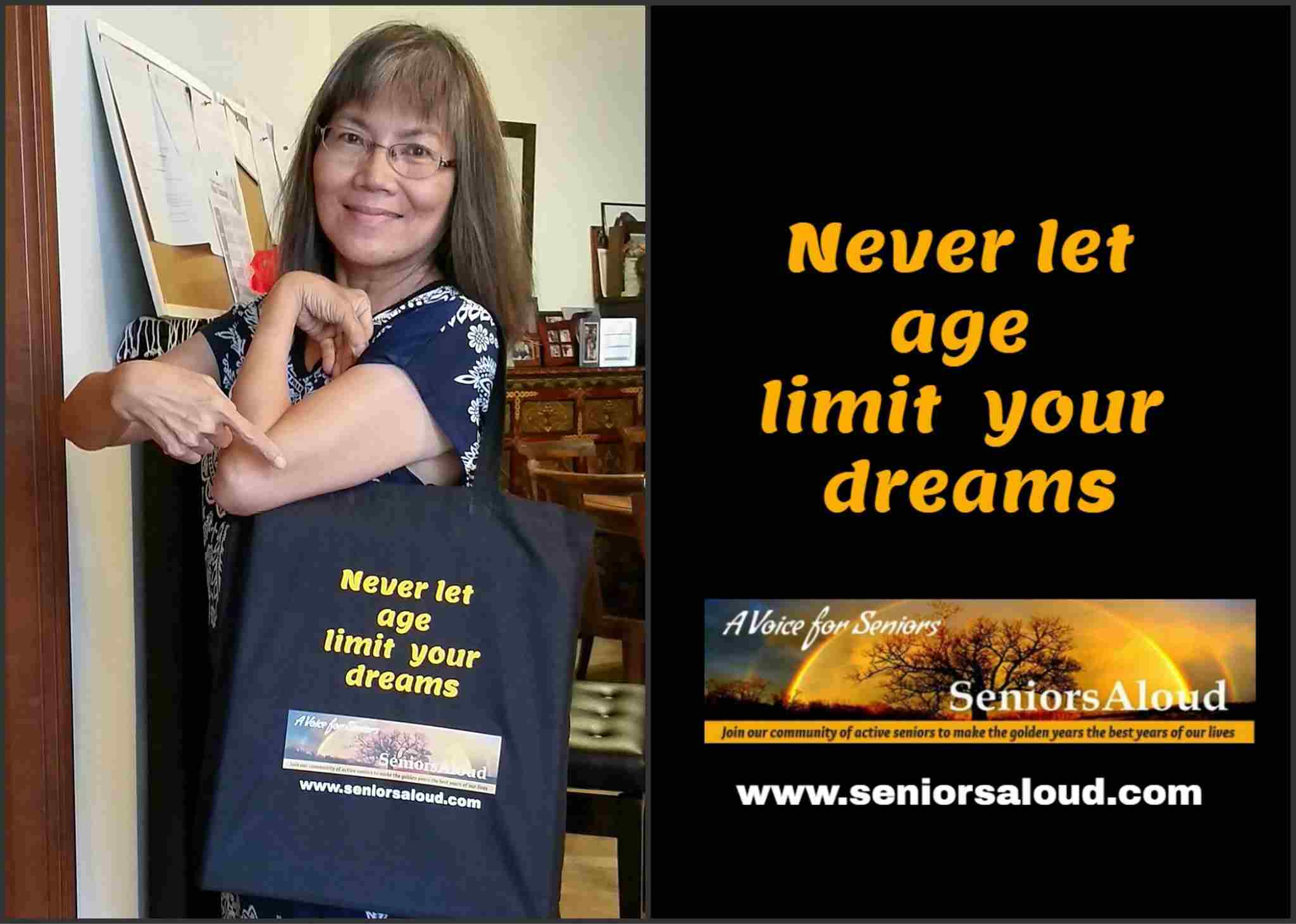 Lily wants older adults to remove the limiting "I am too old to…" mantra from their minds.
When did you realise that age would not be a barrier to anything you wanted to achieve? And what was your first step in that direction?
I realised that passion combined with action breaks down the age barrier at any time. An instance is when I decided to go back to school. I realised that if I were to dispense advice on dementia, who would listen to me without the credentials? My long-term goal is to get the government to listen, and you need to know who to address. The government's finally doing something, but it's slow, and time is not on the side of older people. The best way to get things moving was to get a relevant degree so people would listen to what I have to say.
Your documentary 'Meniti Senja' addresses the issue of abandoned elderly Malaysians. Has it sparked the kind of action and discussion you've desired? What more would you like to see done?
Taking it online has allowed it to reach a wider audience and create more awareness of various issues. However, much more still needs to be done, like changing the negative public perception of older people and advocating for the rights of the elderly to be heard and respected. With Meniti Senja, we learnt about the issues affecting the elderly from Puan Muji (Sulaiman), who runs the Al-Ikhlas aged care home. It highlighted problems such as physical abuse, financial exploitation and comorbidity. Every time we've had a screening – seven so far – we've had post-screening discussions on the issues. The documentary is an excellent medium because of its visual impact.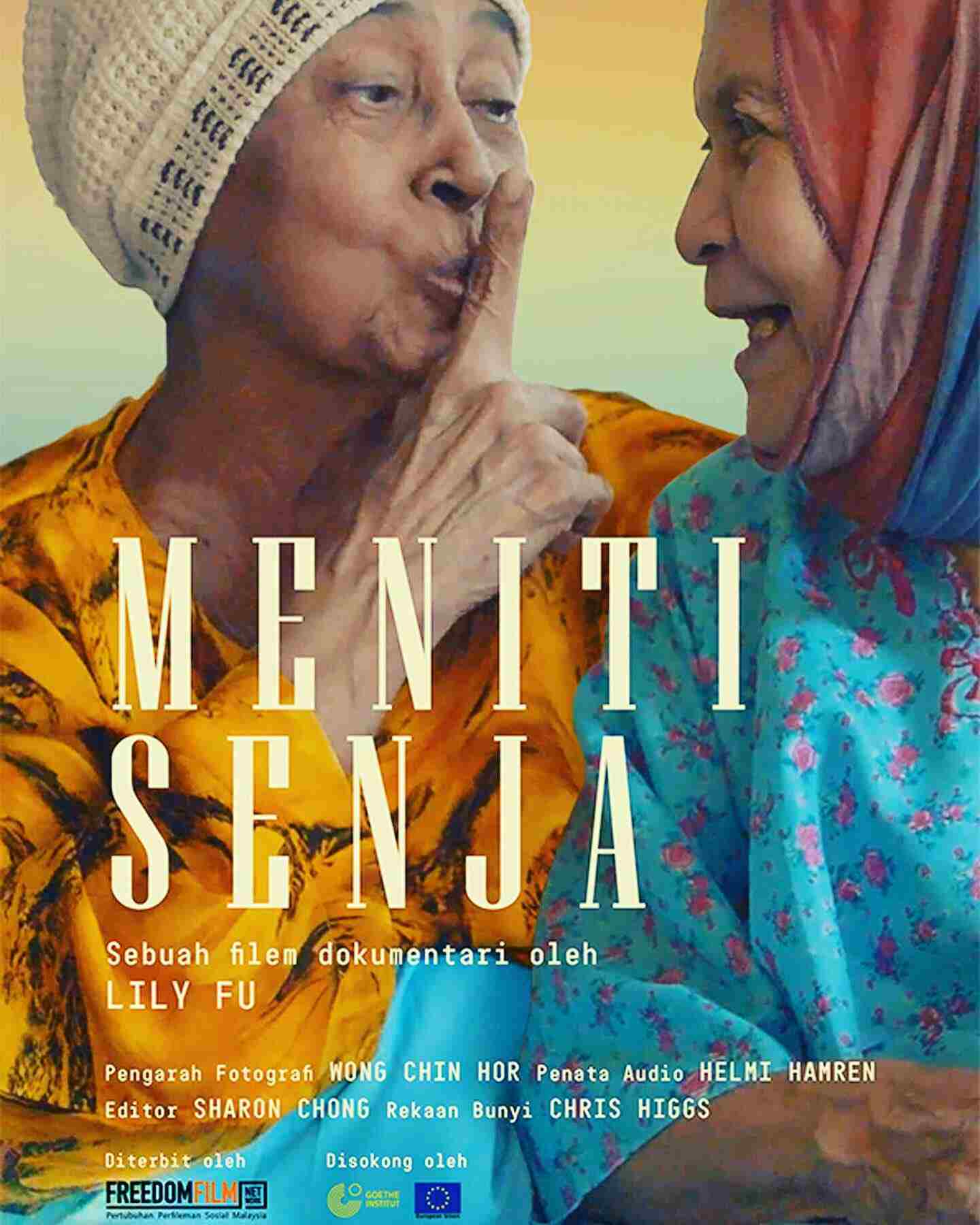 The documentary 'Meniti Senja' addresses the issue of abandoned elderly Malaysians.
How has the pandemic altered the online platform SeniorsAloud's push for its various initiatives?
Older people are now more receptive to picking up new skills like Zoom. They are taking better care of their health, learning to access information and applying it. Many SeniorsAloud members also signed up for various courses after the Human Resources Development Fund (HRDF) set up an e-learning hub for Malaysians to up-skill themselves. Our focus remains on online activities. SeniorsAloud boasts close to 12,000 followers on Facebook, and about 1,100 registered members receive our newsletter.
Getting a master's degree at 70 is no mean feat. So how has gaining the credentials helped your efforts?
In Asia, paper qualifications still count. I'm doing the same things for the community as I have since 2008. But with an MSc in Applied Gerontology from Nanyang Technology University in Singapore, I get more invitations to speak, and I get contacted by the media for my views. Many doors opened for me when I returned with my degree. I've attended government events, and I have a footing in several (government) committees. The University of the Third Age Malaysia (U3A) is one of them. It started as a pilot programme in 2007 by Universiti Putra Malaysia's Institute of Gerontology (now the Malaysian Research Institute on Ageing [MyAgeing]). It offers various courses on various subjects such as healthy lifestyles, exercise, languages, computing, photography and music.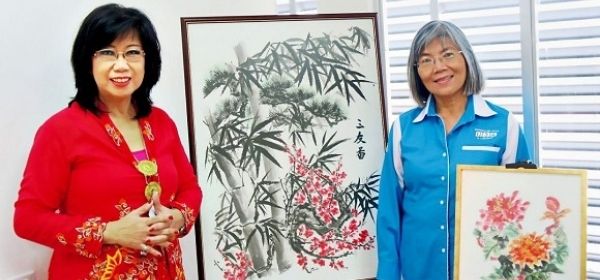 Lily and a U3A participant pose with brush paintings.
Take us through a typical day for you.
I have a daily morning exercise routine. After breakfast, I do some reading. I'm on my PC from 10 AM or 11 AM until the afternoon. I do some exercises with weights in the evenings. After 9 PM, I mostly relax with Netflix watching documentaries. I have community singing sessions twice a week, too and recently took up Nordic Walking. And my time's taken up with at least one daily webinar, online class or meeting.
What's your wish for 2021 and beyond for Malaysia's older adults?
Change has to start within. I hope older Malaysians pay more attention to their health and finances, be more open to new learning, and remove the limiting "I am too old to…" mantra. Conversely, seniors must voice their needs. If they don't have a united and strong voice, who's going to hear them? I also hope the government introduces legislation to protect and provide for the elderly, especially in the B40 category, because they don't have a voice. Everything's focused on the cities, and we have to depend on the adult children of rural parents to transfer knowledge or information to them. In urban areas, City Hall, for example, could do more to make Kuala Lumpur an age-friendly city.