Interview Tips for Matured and Experienced Candidates
Here are steps you can take to highlight the advantage of hiring a more mature candidate like you.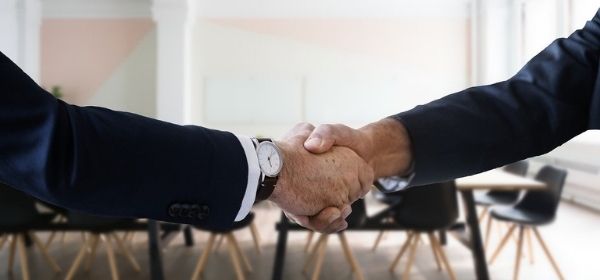 Congratulations, you're a mature job candidate and have just been invited for a job interview! You have solid experience gained over the years, and you know you can do the job. So quit worrying about the many younger candidates competing with you for that one job. The following tips will help you ace your next interview: 1. Learn about the company Spend time researching the company to understand more about what it does and what's happening – use the internet or speak to those who may know or have worked for the company. Read up on the latest company news and happenings on social media. 2. Analyse the job and identify how you fit into it Review the job description and consider what the company is seeking in a candidate. Next, make a list of the skills, knowledge, and professional and personal qualities required by the employer. Next, please make a list of your key strengths, skills, experience, qualifications, and other assets and match them to the job requirements. Then, consider how you can showcase or mention these during the interview. 3. Anticipate questions and practice answering them No matter how experienced you are with interviews, it's essential to think of potential questions asked during the interview. It will also help calm your nerves as you would already have an answer in mind when asked. If you are particularly nervous, practice answering questions with a friend or family member. 4. Prepare questions to ask Prepare to ask a few intelligent questions if you have any questions. Please make sure they're thoughtful ones that show you've been paying attention and have researched the company and the job. 5. Plan what to wear and bring along Remember that first impressions count! Therefore, when dressing for an interview for a professional position, dress accordingly in business attire. For more casual environments, be neat, tidy and well-groomed. In addition, bring copies of your resume, certificates, employer forms and anything else you may need. 6. Plan your journey for traffic or losing your way Check the directions to get to the interview and how long it will take you to get there. Give yourself plenty of extra time if you get lost or encounter traffic on the way. You can consider doing a practice run to the exact location a day or two ahead. With the interview invite, you have a foot in – stay positive, confident, keep your posture, speak clearly and set yourself to convince the interviewer that you're the best candidate for the role! 1. Listen and ask questions During a job interview, listening is just as essential as answering questions. If you're not paying attention, you're not going to be able to give a good response. So it's necessary to listen to the interviewer, pay attention, and take time to compose an appropriate answer. 2. Use 'STAR' to stay focused and avoid excessive information * Situation – highlight relevant and recent cases where your skills/experience played important roles to bring about the desired outcome * Task – highlight the tasks required or that you undertook * Action – highlight the action you took * Results – highlight the impact of the action and the possible consequence of failure 3. Sell yourself without over-selling Remember that you have skills and experiences that may set you apart from other applicants, so it's acceptable and expected to acknowledge them to your potential employer. Share your accomplishments during the interview. Your potential employer wants to know that you'll be the right fit, so they need to understand why you can provide that for them. Assure the interviewer that while you're confident you can value add, you're prepared to learn/adapt to new approaches in a new environment. 4. Questions about challenges, resistance or failures When addressing challenges, demonstrate responsible behaviour and accountability, avoid blaming others, provide excuses, etc. Be prepared to share, if asked, at least one time when you encountered failure/resistance and how you managed the situation. 5. Working with younger colleagues Be prepared to share your experience working with and leading younger colleagues, reporting to a younger lead etc. If you don't have work-related examples, share other non-work related examples of how you worked alongside the younger generation. 6. Technical/IT skills Highlight your technical/IT skills relevant to the role and your readiness/enthusiasm to keep abreast of such skills required for the position. 7. Health-related questions If asked, be honest about your health challenges (if any) and how you are managing them. 8. Closing When it's your turn to ask questions, ask about the company, the role, the team or any questions prepared ahead of time. Also, ask if there are reservations about you that you can address. If you need time, offer more information via email. You can also ask when you can expect a response from the employer. 9. Send a Thank You note After your interview, follow up with the employer with a thank-you note or email reiterating your interest in the job. Doing so reminds the employer of your conversation and shows them you are genuinely interested in the position. As part of the thank you note or email, restate why you want the job, your qualifications, and how you might make significant contributions. The note is also a perfect opportunity to discuss anything of importance missed during the interview. INTERVIEW DO'S AND DON'TS DO * Maintain good eye contact during the interview. * Respond to questions and back up statements about yourself with specific examples. * Ask for clarification if you don't understand a question. * Be thorough in your responses while being concise in your wording. * Be honest and be your best professional self. Dishonesty gets discovered and is grounds for withdrawing job offers and for firing. * Treat the interview seriously and show you're genuinely interested in the employer and the opportunity. * Exhibit a positive attitude. The interviewer is evaluating you as a potential co-worker. Behave like someone you would want to work with. DON'T * Speak badly about your present/former employers - the interviewer may question your professionalism. * Falsify information - answer questions truthfully and as close to the point as possible. * Talk or text on your mobile phone during the interview. * Allow your cell phone to sound during the interview. * Make excuses. Take responsibility for your past decisions and actions. * Treat the interview casually, as if you're shopping around or doing the practice interview. * Give the impression that you're only interested in an organisation because of its location, e.g. near your home. * Ask about salary, benefits, leave entitlement, increments, etc., until the employer brings up the subject or during job offer negotiations.
Source: Hire.Seniors - https://hireseniors.my/