Amazing Seniors & HOPE Worldwide Malaysia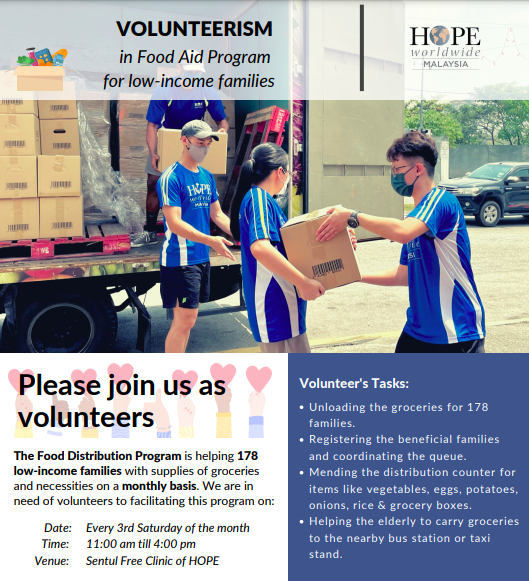 Looking for a fulfilling way to serve community? Join Amazing Seniors and volunteer with our collaboration with HOPE Worldwide Malaysia's Food Aid Program for low-income families. You can assist to unload groceries, register families and distribute much-needed supplies.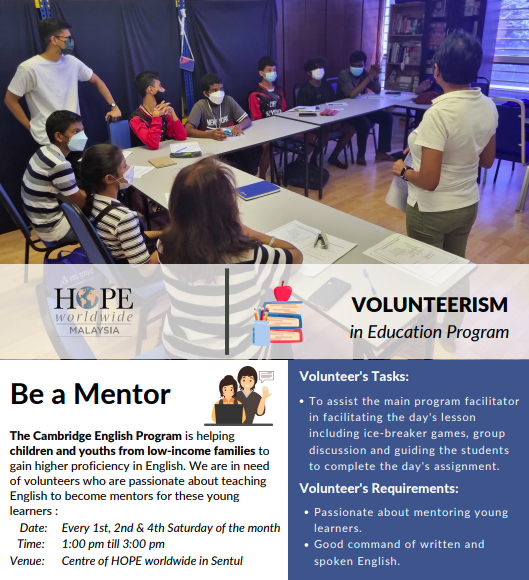 Or, become a mentor in the Cambridge English Program to help children and youths improve their English proficiency.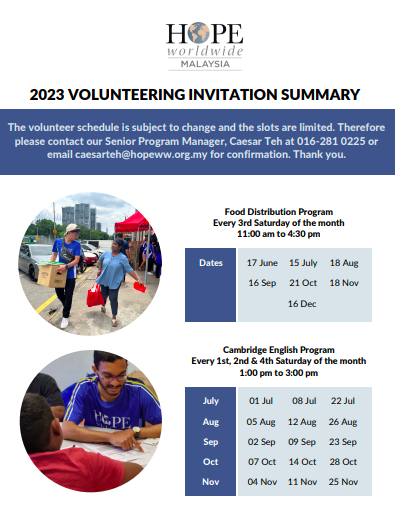 For further information, please get in touch with Senior Program Manager, Caesar Teh at 016-281 0225.